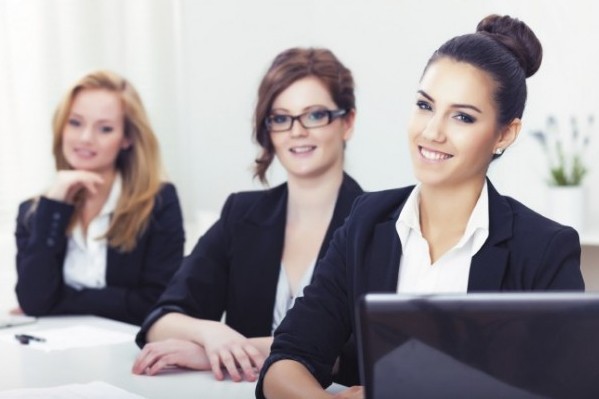 Professional Administrative Assistant Program
The U.S. Bureau of Labor Statistics ranks Administrative Assistants as a growing occupation with a projected employment growth of more than 12% between 2012 and 2022.
If you want a rewarding career as an important member of an administrative or executive team, our Administrative Assistant Program can help you succeed. Administrative Assistant and Executive Assistants are often at the center of office teams at nearly every type of company, including schools, clinics, legal offices and technology firms.
Get trained as a Professional Administrative Assistant at A-Technical College (ATC) and you may become the administrative center of an office in a variety of industries from schools to hospitals. Becoming a Professional Administrative Assistant is perfect for those who love organization and keep a company on track. Administrative Assistants perform routine clerical and organizational tasks. They organize files, draft messages, schedule appointments, and support other staff. Attending ATC is a great way to prepare for a growing professional. ATC fully prepares our students to enter the job market with a program involving extensive computer and office training.
---
Professional Administrative Assistant Program Diploma Objective
720 clock hours
19 semester credit hours 
5 hours a day – Monday through Friday
The ATC Professional Administrative student will learn different levels of administrative and office support expertise. The training in this program is diverse. Students will get an overview of office procedures as well as specialize in a particular area such as record keeping, bookkeeping, accounting, Microsoft office and tax preparation, thus, they are easily placed at an administrative support position with a strong and well-rounded set of skills.
---
Interested in Training for a Career as an Administrative Assistant?
Training for a new career is easier than you think! Contact one of our Admissions Representatives today at (323) 277-9697 to learn more about our programs.
---
Consumer Information